HOT STUFF 13
Yes, yes...he's back, we know.... And these are the remains of Hot Stuff no. 13! - Out of date before release...
Due to bowiefun's lazyness and other occupations we reduced our contribution to just coding the website (shame shame).
So credits for all the fun only go to Belka!
And we think, it urgently has to see the light of day. So here it is: The exclusive "Vintage-Vanished-Bowie-HOTSTUFF-Issue-13"!
- dealing mostly with the question, what our friend was doing, while everyone was missing him...

We even could not decide, which cover to choose... (no, this was none of these infamous several-covers-for-the-same-mag-ripp-off-actions..)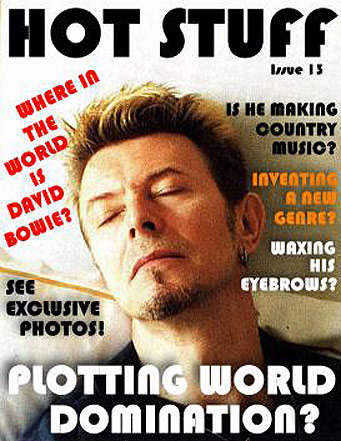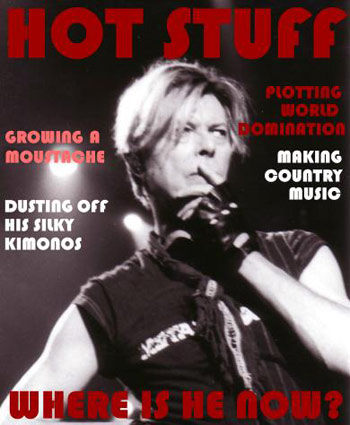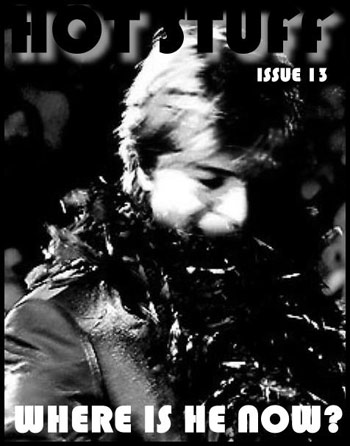 click on the picture to continue

thumbnails

a joint venture by Hot Stuff and Bowiefun - 2005/2006...